The most effective way to increase your bottom line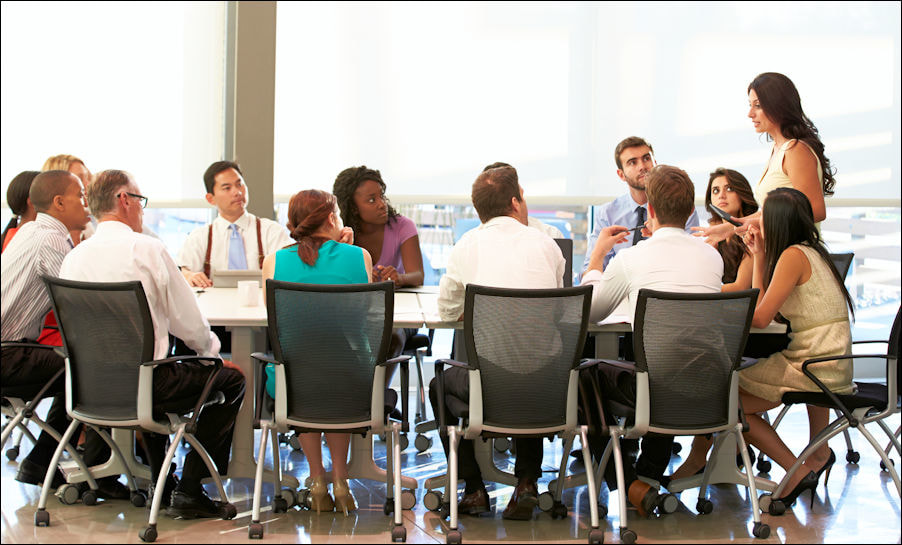 ​If your employees are happy, you're making money . . . if they're not, you're not.

It's no secret that happy employees are better employees . . . they tend to be more loyal, more focused on the organization's mission and they work harder and safer while delivering increased revenues and profits.

Happiness in the workplace comes from the top down; from senior managers and owners who care enough to invest in improving the quality of life for employees because they understand that compensation, benefits, and promotions are every bit as important as expressions of appreciation, positive reinforcements, and recognition.

Employees want to be trusted to do the jobs they've been hired to do and they want to be empowered to make right decisions for right reasons whenever circumstances vary, as they will, to create new challenges.

Simply stated, if you give employees what they want, they'll give you what you want.

Workplace harassment is defined as any attitude or behavior that humiliates, intimidates, or threatens an employee, customer, vendor, or any other person who interacts with anyone in the employer's organization.

Practically speaking, workplace harassment costs employers billions of dollars each year in lost productivity and profits because employees who harass and employees who are harassed are not focused on accomplishing an employer's revenue and profit objectives.

Cultural, personal, and even political attitudes, differences, fears, and prejudices can cause individual employees or groups of employees to make choices which can create anxiety, disagreements, distress, and, in the extreme, can even lead to physical altercations.

This means that every human interaction in a typically eclectic workplace has the potential to become unbalanced to the point of creating struggle and conflict.

The key to eliminating struggle and conflict in the workplace is to give employees the tools they need to move past destructive attitudes, behaviors, arguments, and confrontations that can dilute productivity, suppress profits, and ultimately result in potentially costly legal consequences.

HRComplianceTraining (HRCT) onsite seminars presented by qualified employment law attorneys train employees on ways to proactively eliminate attitudes and behaviors that can result in harassment driven by age, ancestry, arrest record, citizenship status, color, gender, gender identity, genetics, marital status, military status, physical, mental or a perceived disability or handicap, national origin, race, religion, and sexual orientation.

HRCT onsite seminars also include 'Bystander intervention training' to teach employees why and how to ensure their safety and the safety of colleagues by intervening whenever they witness any form of harassment to effectively discourage, prevent, and/or interrupt acts of harassment.

Your investment in an HRCT onsite harassment seminar can help employees change their attitudes toward workplace harassment which will allow you to retain and recruit a more diverse and talented workforce to increase productivity . . . and your bottom line.

​Who could ask for anything more?